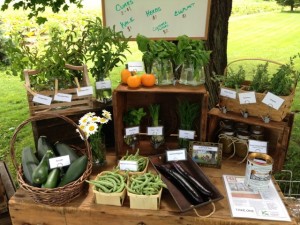 "Listen to your life.
See it for the fathomless mystery that it is.
In the boredom and pain of it
no less than in the excitement and gladness:
touch, taste, smell your way
to the holy and hidden heart of it
because in the last analysis
all moments are key moments,
and life itself is grace."
-Frederich Buechner
I have two more days of my sabbatical, as I return to my church work on Sunday, September 1st. There is a lot that I am still doing on these final two days…continuing to purge, organize, and clean my house; writing on my fiction project (a young adult novel); making improvements to my blog, celebrating my just-announced-yesterday engagement to the love of my life (yay!), and practicing deep breathing through it all.
I have been listening to my life for 10 weeks, and contemplating how I will remember to listen to my life when the responsibility of a full-time job with two faith communities hits me on Sunday.
My life depends on my capacity to keep listening to it. This means listening to my body–noticing when I am hungry or tired, or when I am breathing only shallowly. It means listening to my emotions–noticing what I am feeling and what happened to trigger those feelings. And it means listening to my spirit–noticing when I am in need of silence, nature, blue sky, love.
My life depends on listening to my life. Because when I don't listen, life begins to seep out of me. When I don't listen to my life, I begin to lose it. I begin to forget who I am, or why I am here.
Not that I'm always sure of who I am or why I am here. But when I listen to my life, I do a lot better job of living it.